...baby bag that is.
I can't remember the last time I actually carried around a purse. Sad, really, but true. I have to admit that I got a small thrill out of Melissa's newest choice for her weekly Toddle Along Tuesday. I have a slightly unhealthy obsession with US Weekly, and one of their weekly columns is "What's in my Bag", where the mag takes a peek into the thousand dollar bags of the rich and famous. I find it fascinating, and look forward to reading about the celeb bag contents weekly! Although my bag is definitely not as interesting...here's what this mama of 2 carries around in her baby bag. Yes, ALL of this crap was in this bag!
Meet my Kate Spade diaper/work bag.
A look inside ~ View #1
A - A plethora of random toys and teethers for the amusement of B whenever needed. I just realized I had wayyyyy too many in there! I cut down a bit.
B - My most favorite gum, sugar free Extra dessert flavors, Strawberry Shortcake. Great for curbing appetite or sweet tooth. T likes it too.
C - Bib - of course it's purple!
D - Baby bow. You never know when you might need a bow. lol.
E - Boogie Wipes for my snotty (and teething) kiddos. I have to admit I tend to use them as well.
F - A hair band for impromptu workouts or changes in hair style.
G - Back-up snack for T-man. Fruit snacks are always a slam-dunk
H - diaper changing mat that came with the diaper bag...purple...of course!
I - My blackberry. Hopefully soon this will be an iPhone
View #2
A - Dollar bin vanilla scent (which I am obsessed with) hand sanitizer. This is good when my 4yo insists he doesn't need to wash his hands because he "swears" he didn't touch anything in the bathroom. Not a fight I choose to fight.
B - Wipes. I tried the reusable container but the wipes dry out and it's too bulky. Sorry environment.
C - exta pair of socks for me (don't ask)
D - My water bottle...love! It's camelback or bust for this girl.
E - my Tiny Diner (obsessed!!!) If you don't have one...you NEED one!
F - Touch-up makeup (lip gloss & Oil control blotting papers...I can't live without them!)
G - My wallet
H - Diapers...size 3's (at least 3)
I - Work badge
J - A quick sun hat for B...just in case.
K - Aerobics schedule for my gym
L - My iPad (yes...it's also a Kate Spade case that matches). I use it to control my ppts while I teach, and I read it at the gym on the treadmill.
M - gym pass
N - travel toothbrush and toothpaste
O - Make up bag
P - Formula holder turned Snack trap (oops...needs to be refilled!)
What's in your bag?? Link up and share your mama knowledge!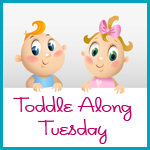 Don't forget to vote daily!