My hubby and I were just talking about how awesome it is that I get to essentially live a double-life. I get the perks of a career 10 months out of the year, but get to spend 10 amazing weeks as a SAHM with my kids in the summer. It's definitely a win-win for this girl! We are definitely over-scheduled, over-playdated on-the-go during the summer, but it's the way we like it. We go go go from about 8:45am until about 2, then we come home (with snack in hand) and B has a 2 hour nap, T has his "quiet time" and mommy has a moment to eat lunch, sit down and then proceed cleaning house/laundry/etc before daddy gets home. It's a perfect life, and I'm IN COMPLETE LOVE with it! This summer T is taking gymnastics and swimming lessons. He did 1.5 weeks of 9-12 camp as well. We also just finished with baseball. B is starting a music class next week, and she just comes along to watch T. We have passes to the zoo, Kings Island Amusement Park and the connected Soak City Water Park and we hit every park/water pad imaginable. I pride myself on finding new ones. We do parks, walks, playing outside, baby pool action, shopping, crafts, lunch with daddy and the in laws, lunch with just mommy and the kids at someplace special, reward runs to Target, indoor play at swings n things or other bounce house places, library trips for story time and books/movies and the usual once a week grocery shopping with cookie reward. The kids love to go to the gym play area while mommy hits up a couple of classes a week (Tuesday and Thursday) and we pool it like crazy to 2 or 3 different pools. We are busy and I am so incredibly blessed to have this time with my loves. Here are some randoms that I haven't posted before:
both my kids are water babies!
Hope you have had time to enjoy your loves during this hot, but gorgeous summer! Whatcha been up to? Go link up with Melissa @ Growing Up Geeky and share your summer fun!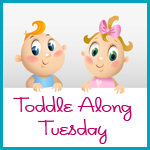 Don't Forget to Click and Vote Daily!